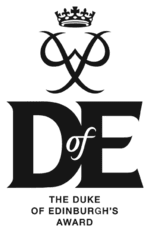 Our Duke of Edinburgh Manager is David.King@tnha.org.uk
Despite the challenges of lockdown and a global pandemic, 4 students at the academy have completed the volunteering, physical and skills components of their Duke of Edinburgh Bronze Award.
Our students completed various components, both pre and during lockdown.
– Building a pond in the back garden
– Running 5K
– Baking an array of delicious cakes
– Volunteering with the local Park Run
– Hiking across the county
– Honing skills at the local rifle and pistol club
– Volunteering at a local children's' nursery
– Playing hockey with the local team
– Photographing flora and fauna
All have been recognised and awarded a Special Certificate of Achievement by the Duke of Edinburgh for aptitude and adaptability.
We look forward to the expedition section to complete the award when circumstances allow.